These are pictures of actual patients in our practice. Written informed consent has been obtained in each of these examples. Images are copyrighted and may not be shared or used for other purposes.
This is an actual patient with melasma who had been struggling with this difficult condition for years. Using a combination of prescription and medical grade skin care products, this is her three month result. These results were obtained WITHOUT the use of hydroquinone, laser, or chemical peels.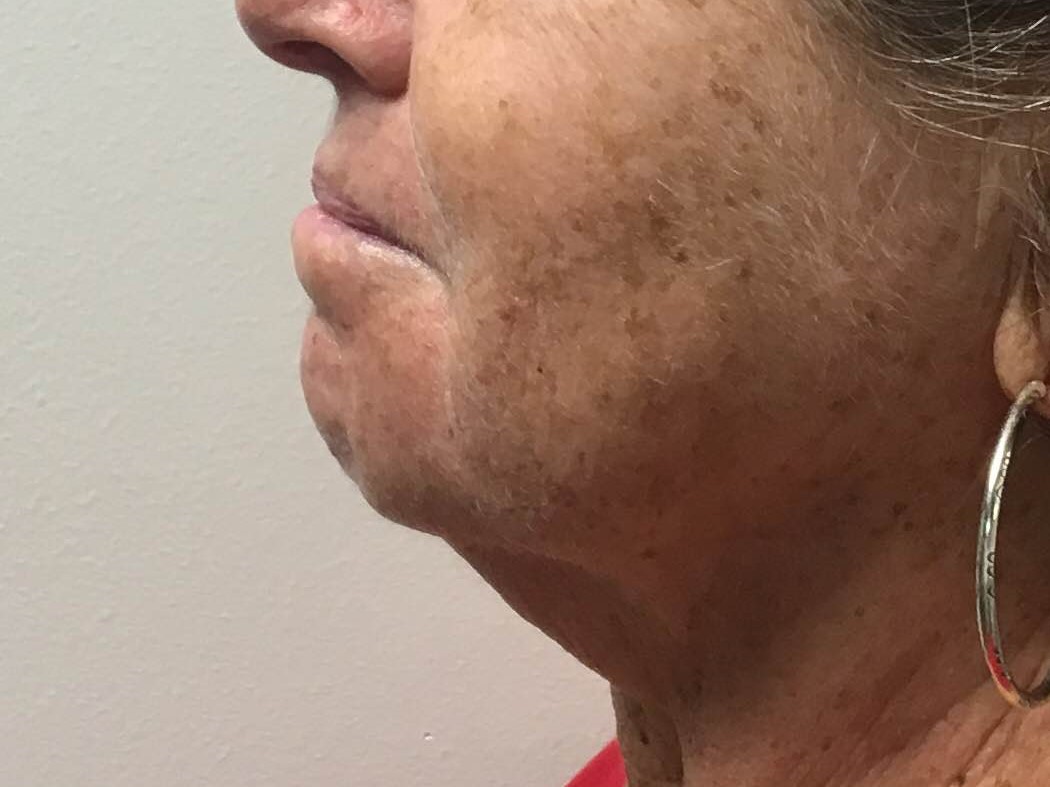 This series of un-retouched photos shows immediately before (first two photos) and immediately after (second two photos) one syringe of Restylane Defyne and one syringe of Restylane-L to the deep folds around the mouth (nasolabial folds and marionette lines). This is a very modest amount of filler. As you can see, the lines around the mouth are much softened with this conservative amount of filler. In the future, additional syringes could be used to further smooth these lines and still preserve a natural appearance.